Custom Model Landing Pages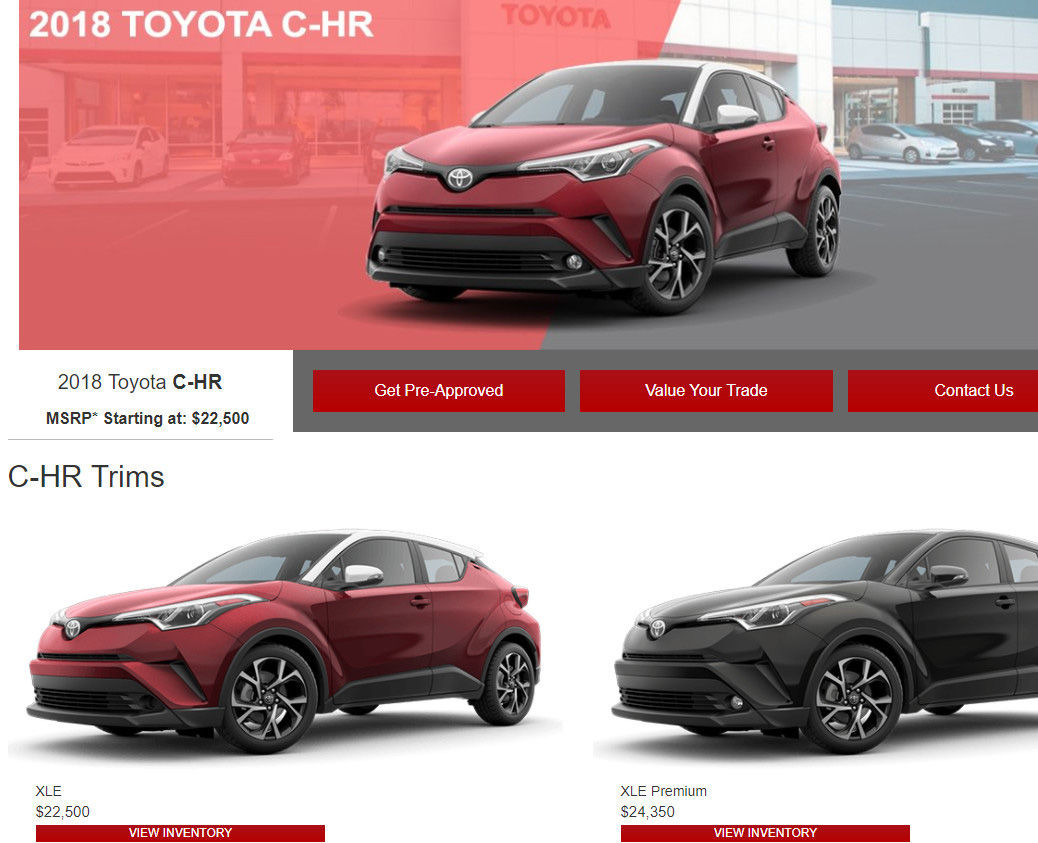 Custom landing pages allow dealers to showcase specific models or specials pages.
Meeting Expectations
Custom landing pages meet multiple goals at once. That's what makes them such a valuable tool for dealers. Every website needs regular updating with original content.. You can use landing pages to match SEO and PPC purposes. Carefully chosen keywords can be tied to the latest search terms. Furthermore, since this content changes often, landing pages are the perfect way to alert consumers to special promotions. These pages may be used to:
Highlight the latest Special Offers
Promote a manufacturer financing special
Move last year's editions off the lot
Introduce new model year vehicles
Targeting the Right Audience
Dealerships can use custom landing pages to reach different audiences. When a customer arrives on the regular website, they see it all: the tiny compact, the enormous SUV, the workhorse pickup, and everything in between. Custom model landing pages are different. These are tied to specific search terms. This allows it to target the feature product to the right consumer. In doing that, it is more likely to get results.
Here are just a few examples:
First-time buyers looking for a compact are introduced to your most affordable model. The focus on value packaging prompts them to fill out a loan pre-approval form.
Business managers zero in on your toughest trucks, learning more about durability and capability. They contact your truck department manager to talk about their fleet needs.
A mother of four finds information on your three-row SUV. This focuses on safety and spaciousness, the issues she cares most about. She checks to see how much her trade is worth.
The relaxed retiree sees your premium two-row crossover. The page focuses on comfort and convenience. He asks for a personal quote.
A busy professional discovers stunning photos of your premium sedan and learns about its upscale features. She calls to ask about the leasing process.
A driving enthusiast researches your sports car. The page plays to its racy curb appeal and exciting performance. He stops by to take a test drive.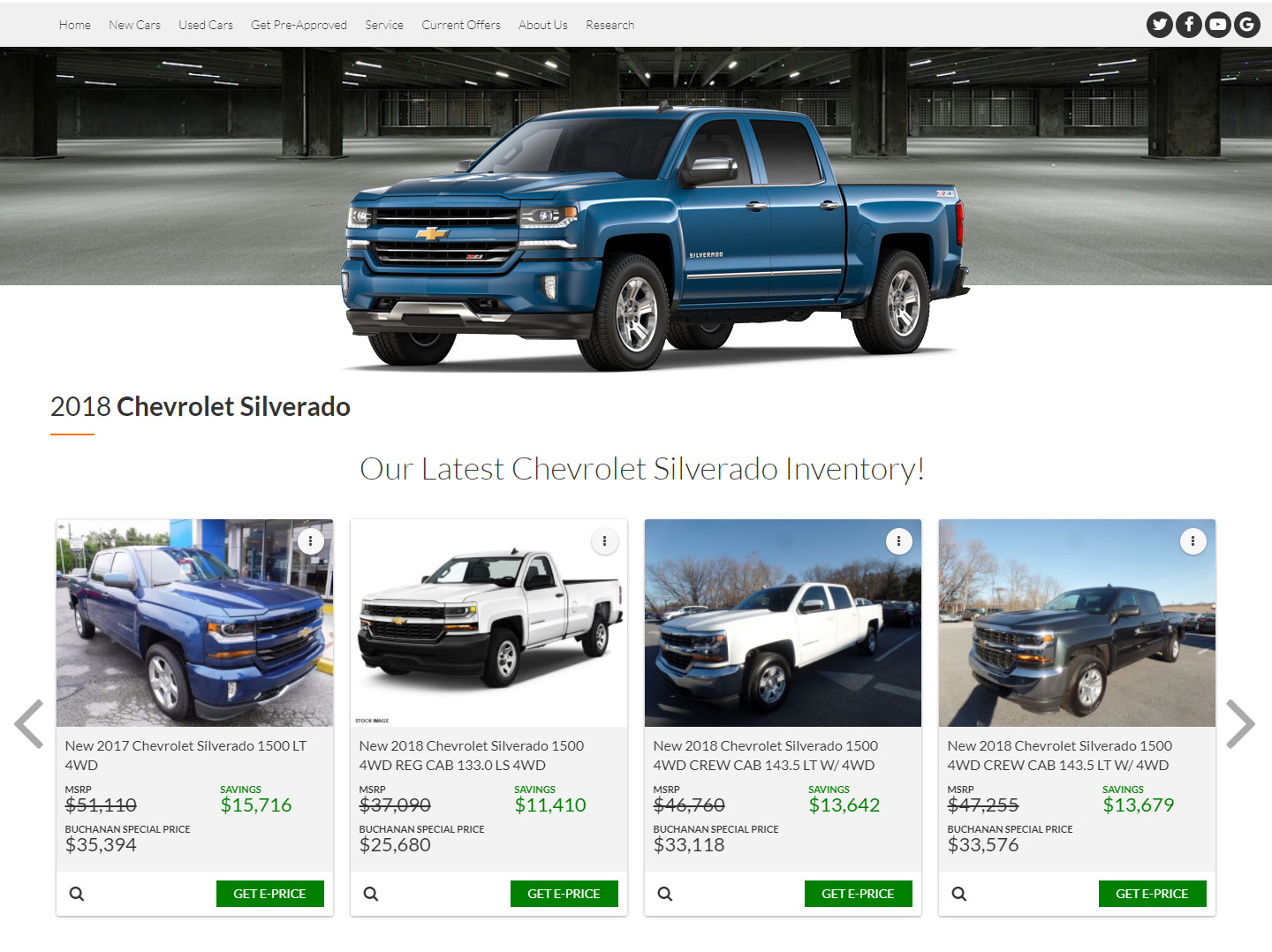 Making Custom Pages Effective
Of course, you don't want these custom pages just for show. The purpose goes much deeper. In many instances, the page is linked to targeted search terms for SEO purposes. In other instances, it is the landing page for pay-per-click ads. Either way it is vital to get it right. You want to hold the viewer, keeping him or her interested. Most of all, you want to prompt them to contact the dealership. Since the visit may be after hours, you include internal links to quick, voluntary request forms. Of course, you want your phone number to be front and center. A call to action is essential.
Put Venture Automotive to Work for You
Ready to learn more? Ask Venture Automotive for a free consultation. Let's drive your dealership toward greater sales.